Dental surgery deals with surgical procedures within the oral cavity. It includes not only tooth extraction, but also procedures which prepare the patient for further specialist treatment, e.g. prosthetic or orthodontic. All surgical procedures offered in Idental Clinique are completely painles, performed under anaesthesia, by the best specialists in this field.
Surgical procedures offered in Idental Clinique include, among others:
tooth extraction,
surgical tooth removal,
cutting the frenulum of the lip or tongue,
root apex resection,
modelling and surgery of the alveolar bone,
surgical bone reconstruction,
revision of the alveolar bone or sinuses,
excision of alveolar hypertrophy with alveolar bone modelling,
closing of the maxillary sinus,
Widman flap regeneration in periodontium,
gingival recession, gingivoplasty,
histopathological examination of tissue material (tumour, cyst).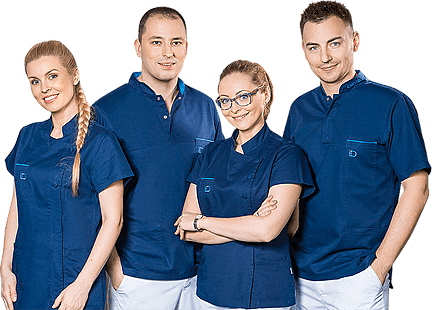 Make an appointment:
Now you can make an appointment at an instant!
Choose a date and a specialist