Periodontics is the specialty of dentistry that deals with the illnesses of the periodontium and oral mucosa. The frequency of occurrence of these illnesses makes them social diseases. Studies conducted in Poland have shown that 90% of adults have periodontal disease.
The etiology of periodontal diseases is very complex. The main cause of gum and deeper tissue diseases is incorrect mouth hygiene or lack of it. Due to that, bacterial plaque and tartar are formed, which quickly leads to the destruction of the supporting structure of the teeth, and consequently ends in periodontitis and tooth loss.
Our specialists offer a wide range of therapeutic procedures, from removing supragingival and subgingival tartar, through periodontal surgery, to reconstruction of damaged structures with preparations for controlled tissue regeneration.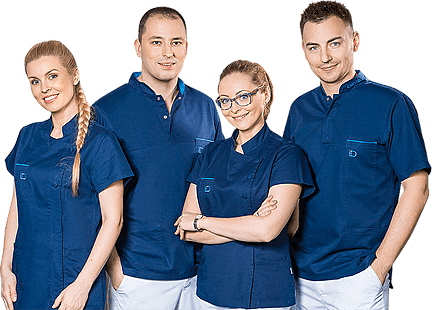 Make an appointment:
Now you can make an appointment at an instant!
Choose a date and a specialist