Tooth decay is the most common problem with which patients come to visit a dentist. Preventative dentistry allows us to avoid any unpleasant complications.
In the Idental Clinique we take particular care in making treatment painless and carried out in a friendly manner. We use a fill, thanks to which we can restore the aesthetics and functionality similar to that of natural teeth, and the materials we use reflect the extremely accurate colour and translucency of natural teeth.
Our cosmetic dentistry specialists-enthusiasts, by using the latest technology, offer a professional service of the highest quality.
Preventative treatment in the Idental Clinique includes the following:
Specialist dental advice
Uncomplicated caries treatment (no response from the pulp)
Cosmetic reconstruction of broken teeth
Treatment of sensitive teeth
Root canal treatment – being the most common consequence of a long period of untreated caries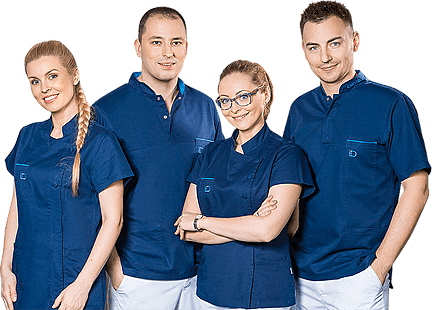 Make an appointment:
Now you can make an appointment at an instant!
Choose a date and a specialist