Prosthetic dentistry deals with replacing missing teeth, restoring the lost function of the masticatory organ, and also improving the appearance of the teeth. Missing teeth mean serious consequences for the health, everyday functioning and well-being of the patient.
Thanks to modern procedures and a high standard of prosthetic dentistry in Idental Clinique, we offer prosthetic solutions that give our patients perfect looks, durability, comfort and convenience.
Our prosthetic services include:
porcelain veneers,
all-ceramic crowns,
porcelain bridges,
crown-and-root inlays,
reconstruction on implants,
dentures.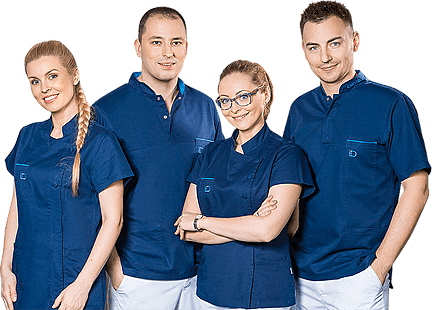 Make an appointment:
Now you can make an appointment at an instant!
Choose a date and a specialist