Dental implants are the newest form of dealing with missing teeth. An implant is an element which replaces the root of one's own tooth. Surgically inserted into the alveolar bone, an impnat grows into the bone (osteointegration), which allows for permanent (i.e. never removed from the mouth, even for cleaning) tooth replacement, without the need to file the teeth adjacent to the gap (i.e. space left by the missing tooth or teeth).
We use implants of the highest quality. The material of which they are made, titanium, is extremely durable and biocompatible, thanks to which it gets integrated in the tissue easily.
Idental Clinique offers:
an individual treatment plan,
implants and components of the world's leading producers,
only safe and certified implantological products,
painless and comfortable treatment.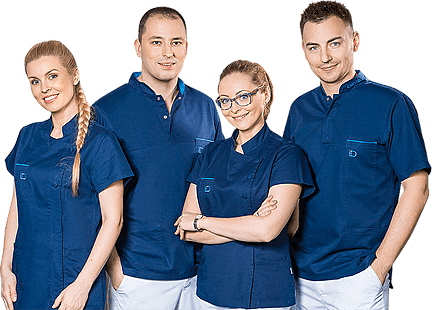 Make an appointment:
Now you can make an appointment at an instant!
Choose a date and a specialist